Before I get into this post... I have a confession...
I kill plants.
I know...sad.
I really don't know what's wrong with me. I love plants. I water them. I enjoy them in my house. I give them sunlight...DEAD. I can't explain it.
I couldn't take it anymore so I found a way not to kill them:
These little guys will live forever! They're cuddly but still look like a cactus. The big round one even has "spikes." They're fun to make and don't take much time...
I don't have patterns for them, but here is a little rundown of how I made them:
1] Most of them were worked in some sort of K2, P1 pattern. I found it easier this way (as opposed to P2, K1 - this is just a preference). I would make them and then turn them inside out depending on how I wanted them to look.
2] I stuffed my cacti with polyfil stuffing and put them into small terra cotta pots that I spray painted with a textured paint.
3] The flat cactus was created with a K1,P1 (around) pattern on odd rows and a P1,K1(around) pattern on the even rows. This gave it little "bumps". I put this one in a small pot and surrounded it with little stones (from the craft store).
There are so many ways you can create knit cacti. There really is no right or wrong way to do it. I really like having them around the house because I know, no matter way, I will NOT kill them.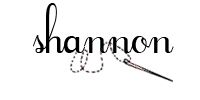 [p.s. this post may be linked to any number of these blogs]