My nephew plays football, so I thought it would be cute to make my niece a little football onesie (my sister in law made the skirt & headband...but you can find a similar tutorial here). I haven't gotten to see her in it yet, but my father-in-law sent me these cute pictures.
__________________________________________
Here's what you'll need to make your own:
a onesie (this one was 3-9 months)
some RIT dye
a bucket & hot water
piece of white felt
matching thread
needle or sewing machine
__________________________________________
I started by dying my onesie - it needed to be a nice "football" color brown. I used a bucket and followed the instructions on the box. Then I washed and dried it (actually...I made 2 in case I messed one up...)
Next, I cut my felt to resemble laces. I just eyeballed what size to make them and how they would fit best on the onesie. Piece by piece (starting with the long piece going down the middle) I machine stitched them to the onesie.
There you have it! A few easy steps and you have a cute, football onesie.
Also, before I go: Did you know that I was sharing some of my favorite finds under $10 over at Happy Go Lucky? If you have a minute, I'd love for you to check it out!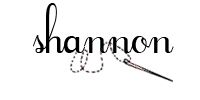 [p.s. this post may be linked to any number of these blogs]
Don't forget that The Weekly Creative link party is still going on. Link up your projects here :)